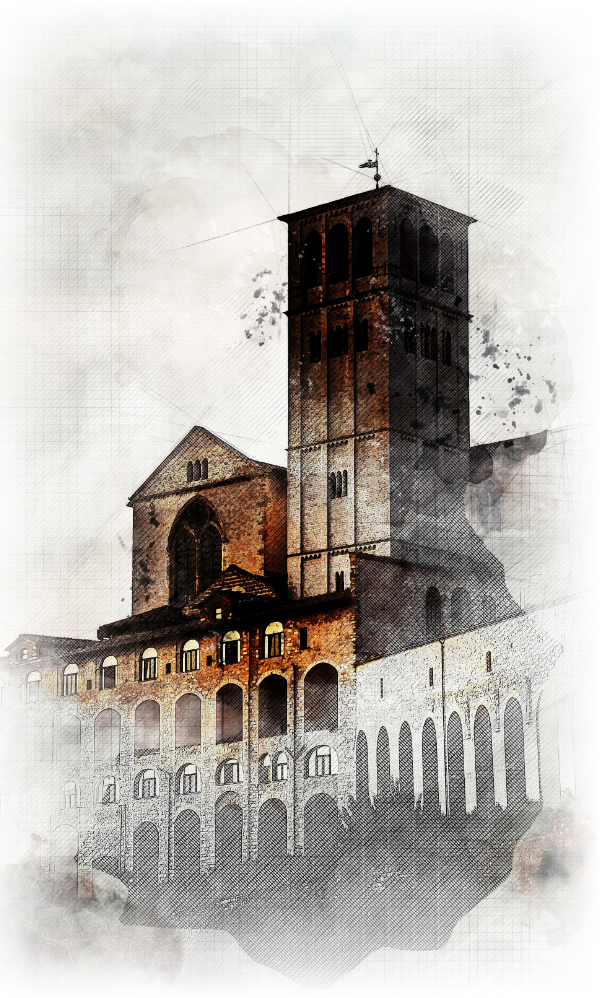 Umbria, known as Italy's green heart, is also its spiritual heart. It has produced more saints, hermits and religious leaders than any other part of Italy, the most famous being St. Francis of Assisi. If you're not a church-goer, don't worry – you don't have to be religious to be mesmerized by the meditative beauty of Assisi. You feel inspired from the moment you walk into your stylish convent-turned-design-hotel in a quiet spot in the historical heart of town. An inspired renovation not only transformed the medieval structure into a sleek haven, but it also uncovered the ruins of a Roman amphitheater – now home to an atmospheric spa.
In the morning your guide, a local art and restoration expert, meets you at your hotel for a private tour of Assisi's UNESCO-listed historic center. You begin in the stunning 3-level Basilica di San Francesco, built in the 13th century to house the body of the saint. It is home to one of Italy's most celebrated masterpieces – a cycle of 28 frescoes depicting the life of St. Francis. You then walk the backstreets of Assisi, where your guide points out fascinating architectural details that you'd probably walk right past, including a 3rd BC Roman wall. If you wish to meet some local artisans, she can open the doors to the studios of painters, sculptors, majolica craftsmen, book-binders, glass-painters, and carvers of olive wood.
After a platter of local cheese and cold cuts accompanied by a red Sagrantino wine you walk in the footsteps of St. Francis to the Eremo delle Carceri monastery with a naturalist guide. Perched on the forested slopes of Monte Subasio, this monastery is set around the caves where St. Francis and his followers prayed and contemplated spiritual matters. The carceri (isolated places, or "prisons") are as peaceful today as in St Francis' time.
Your walk continues through olive groves to a small family-run mill where olives are pressed and transformed into Umbria's renowned "green gold," exceptionally fragrant and high-quality extra virgin olive oil. There you enjoy a tasting of bruschetta – fresh olive oil on a piece of toasted bread. What could be more simple, and more delicious? St. Francis would agree – sometimes less really is more.
Looking for more sensations?