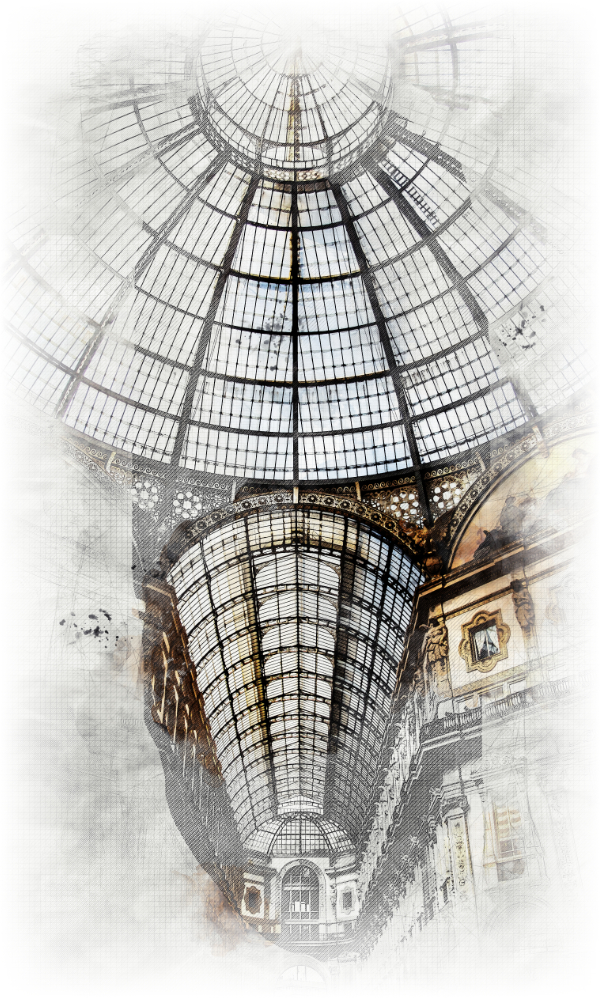 Milan's got it all – impressive monuments from its illustrious history, a buzzing restaurant scene, numerous modern art museums and galleries, cutting-edge fashion and trendy hotels. What could be cooler than sleeping in the 19th-century glass and cast iron four-story Galleria Vittorio Emanuele II? Spread between the gallery's upper floors, each of this hip hotel's rooms has its own character, the result of collaborations with artists from Europe, South America and beyond. From vast windows in your room you can peer down into the Galleria.
After breakfast you enjoy another view of Milan from above – this time from the rooftop of the Duomo. Together with your local Scenarious art historian you scale the cathedral for a new perspective on the city. From over 150 feet up, while you meander around spires and through ornate arches, within touching distance of sky-high sculptures and gargoyles, your guide comments on the skyline and place greater Milan in perspective. Once back on solid ground, you explore the inside of the Duomo and learn more about this incredible structure's long history. You also visit the Roman archaeological crypt of the cathedral to see the ruins that sit directly beneath the Duomo.
After a coffee break in a chic cafe you meet a fashionista for your Milan Fashion Tour, during which you explore the city's luxury high-end designer mecca, the Quadrilatero D'Oro ("Golden Quad"), as well as smaller shops known for Milanese trends. You talk about Milan's rise to fame in the fashion world and you visit a number of glamorous designer stores. Armani, Versace, Valentino, and Loro Piana are topics of conversation, and you visit the original Prada store dating from 1913.
After lunch in a restaurant frequented by models, photographers and journalists during Milano fashion week, you're picked up in a luxury car and taken one hour north to a hotel on Lake Como where you change into comfortable, sporty clothing for the experience of a lifetime – paragliding above stunning Lake Como. After this unforgettable adrenaline rush you return to the lakeside hotel to change and to enjoy a cocktail on the hotel's private dock while watching the sun set over the lake. When you're ready your driver brings you back to marvelous Milano, the city where more is… more.
Looking for more sensations?