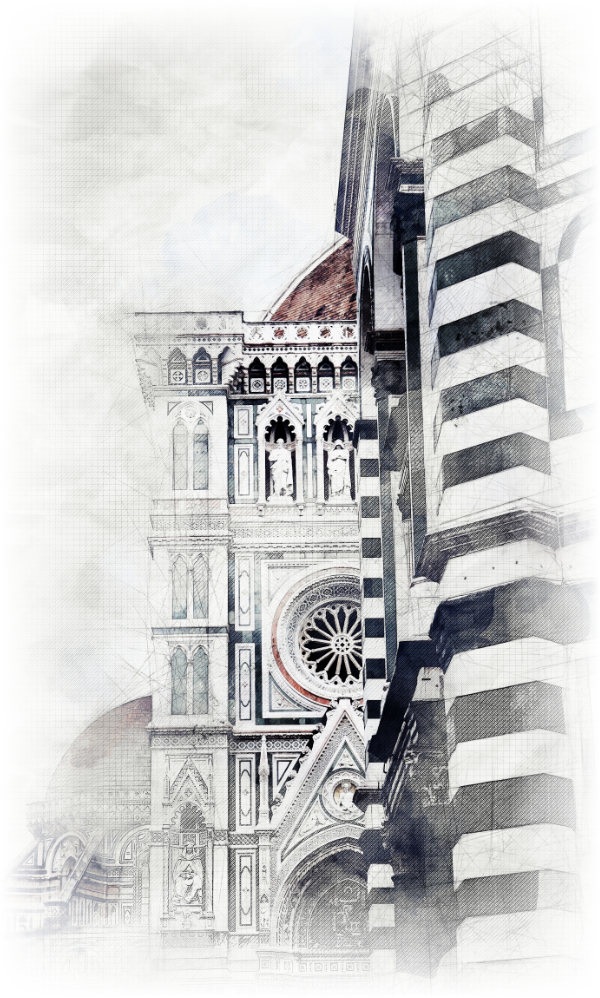 After a romantic evening winding down in the jacuzzi on your private terrace, you awaken in your chic room with a view – and what a view. Florence's Duomo, up close and center stage. Brunelleschi's dome, served on a silver platter. Your guide, a Renaissance art historian, meets you in the lobby for a private tour focusing on Michelangelo and his impact on the Florentine Renaissance and art history in general.
You visit a couple small museums where your guide handpicks works to explore, and as you walk from one to another she speaks to you about the history of Florence in order to put Michelangelo's work into context. Last but not least you skip the line at the Accademia, home to Michelangelo's masterpiece and consummate symbol of the Florentine Renaissance, the Statue of David.
Your guide then accompanies you to the Gucci Garden – a Gucci wonderland with a restaurant, museum, boutique and bookshop. A creation of superstar chef Massimo Bottura of Modena's Osteria Francescana, twice named best restaurant in the world, Gucci Osteria is led by head chef Karime Lopez, who recently became the first Mexican woman to be awarded a Michelin star. The menu is eclectic and creative, inspired by Lopez's and Bottura's travels. After lunch you're met by a personal shopper who leads you through the museum and help you hunt for the treasures in the boutique, which features a variety of products exclusively designed for the Gucci Garden and not available elsewhere.
You are then accompanied to the workshop of a local fresco artist where you learn basic fresco technique and create your own masterpiece. Fresco, meaning fresh in Italian, is the revered art of painting on fast-drying damp plaster with water-based pigments. During the Renaissance, fresco painting was considered the true test of an artist's skill, since one had to finish before the plaster dried in order to ensure the adhesion of the image to the wall. You use the same techniques as Michelangelo did in the Sistine Chapel to paint your artwork. You stroll back to your hotel with fresco and Gucci bag in hand, as well as with a new appreciation for the many masters, past and present, who brought style and excellence to this extraordinary city.
Looking for more sensations?