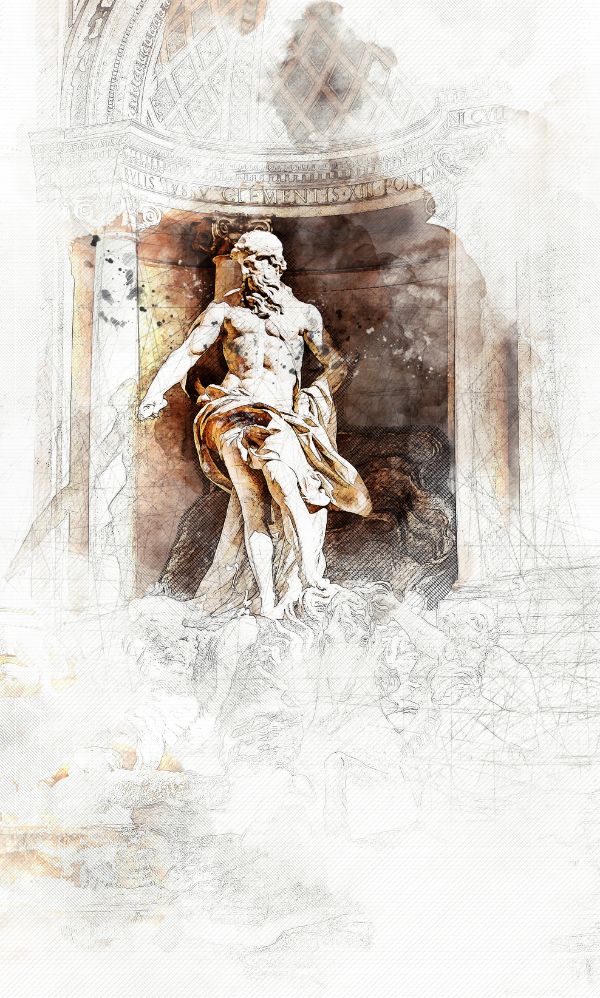 In Rome, art – both new and old – is literally all around you. Wake up in a modern Roman masterpiece, a six-room art sanctuary beside the Spanish Steps that feels like a secret art gallery with paintings, sculptures and installations throughout the space. Your individually designed room has a prime view of Piazza di Spagna and a custom bed with a headboard resembling a brass constellation. There you are met by an art historian and curator of contemporary art who takes you on a private walking tour of highlights of the historic center and secret Rome. With an artistic heritage dating back to Etruscan times, Rome is one of the world's great art cities.
Walk around the center and even without trying you'll come across masterpieces – amazing classical statues, stunning Renaissance frescoes, breathtaking Baroque churches, paintings by Caravaggio, frescoes by Raphael, fountains by Bernini. While walking from the Colosseum to Piazza Navona your Scenarious guide may take you down a hidden alleyway to show you an ancient marble column embedded in the wall of a building, or into a small church to see a lesser-known work of Michelangelo.
After enjoying lunch in a local trattoria off the beaten tourist path you are picked up in a vintage Fiat 500 and together with your driver and guide you cruise out to the remote outskirts of Rome. Settled by shepherds moving in from the countryside to be close to both grazeland and the city, and later, during Fascism, by families seeking work in factories, these areas are again becoming interesting places for young artists looking for adequate space to work. During this special experience you visit artists' studios in Portonaccio and Tor Bella Monaca, meet the artists and immerse yourself in Rome's rising contemporary art scene.
After a stop in your hotel to freshen up and a cocktail or a spa treatment, your driver takes you to the Centrale Montemartini, an outpost of the Capitoline Museums housed in a former power station. This bold example of industrial archaeology juxtaposes classical sculpture with diesel engines and giant furnaces, and tonight, the museums are open just for you. In one of the stunning rooms you enjoy an exclusive private gourmet dinner, surrounded by ancient statuary and Roman mosaics. Rome is a masterpiece – and you're part of it.
Looking for more sensations?