We can arrange for you to stay in the Cinque Terre, Italy's "Fab Five," in a variety of accommodations including boutique hotels, charming apartments, chic bed & breakfasts and upscale guest houses. 
All of the properties that we handpick exude Italian charm and refinement and are located in the heart of one of the Cinque Terre's five colorful seaside villages.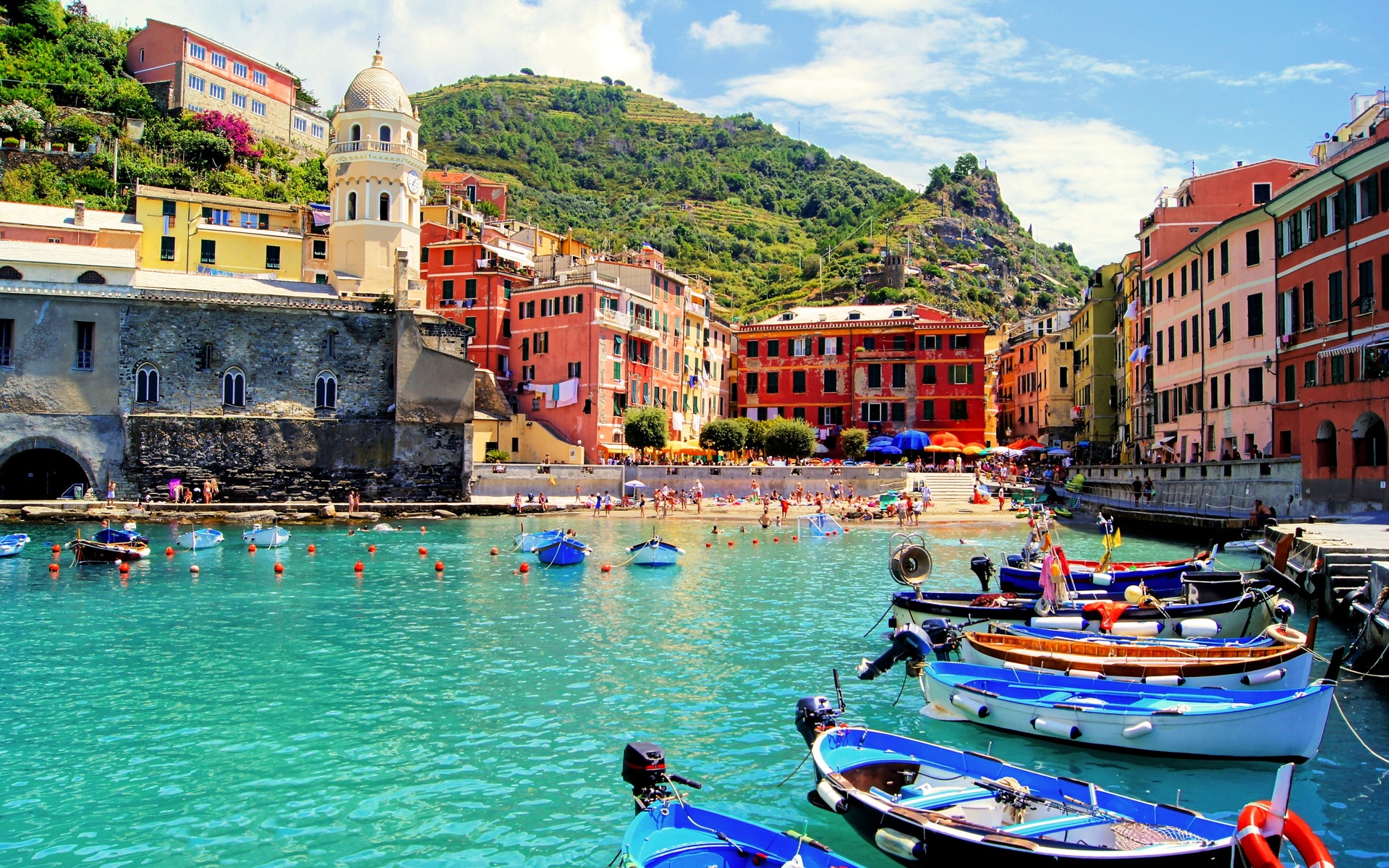 The sight of the rainbow-hue villages of the Cinque Terre from the water is one that you won't soon forget. 
Private boat tours along the coast of the Cinque Terre allow you to admire the stunning scenery, take in some local history and swim in the best hidden spots along the spectacular coast.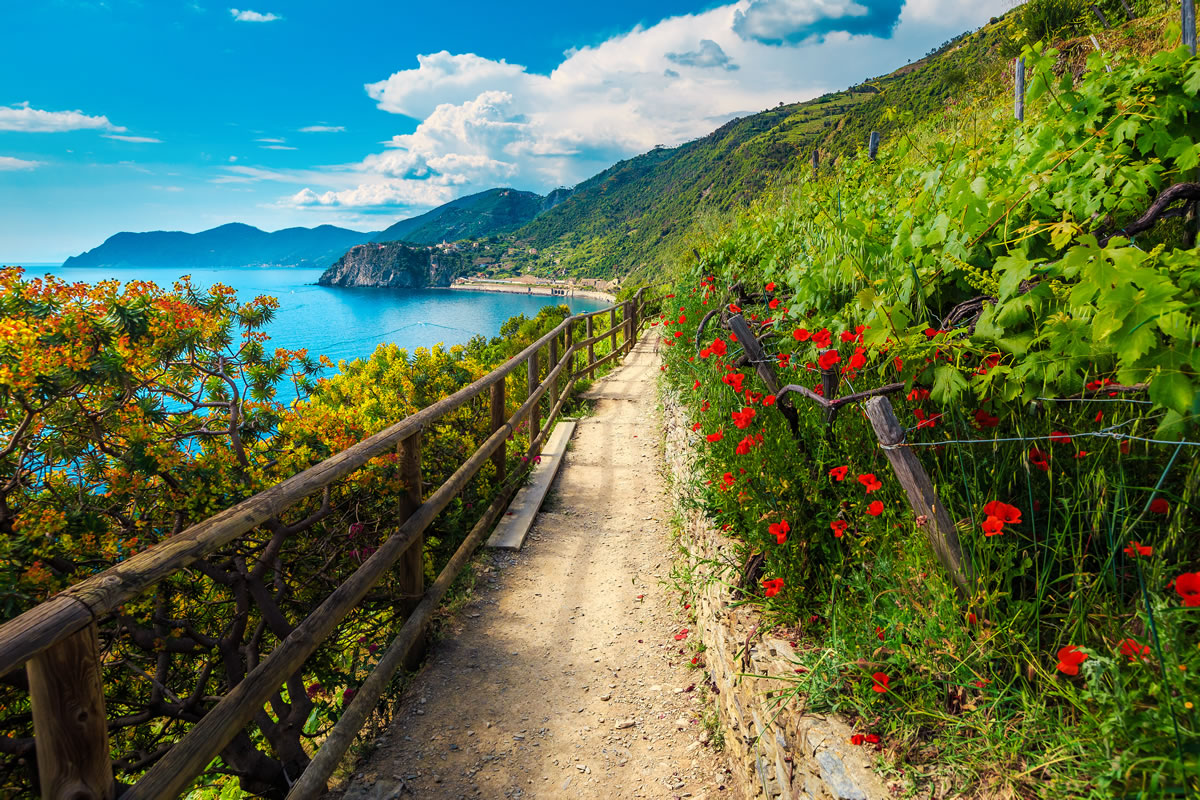 For centuries walking trails were the only way to travel between the villages of the Cinque Terre and often provided the only link to the outside world. Walking here is done in the constant company of the sea, but also offers wonderful glimpses of unique terraced farms and coastal forests. 
We can arrange guided hikes along the trails, or if you prefer to walk on your own, we will provide you with all the info you'll need.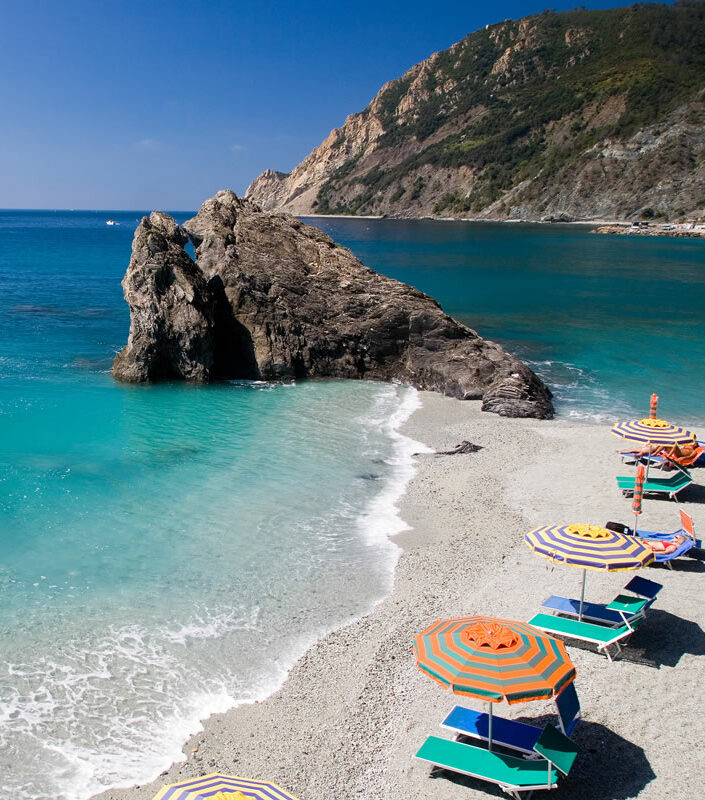 If you'd like to hit the beach Scenarious will provide you with tips on where to go whether you prefer a lively sandy beach in town, sunning on the rocks and using a ladder to access the sea, or a secret pebble beach in a hidden bay.
The hidden gems of this beautiful coast are often not marked on the map, and can only be reached with instructions from locals, or us! Very often they can be reached only with a private boat, and we'll get you there.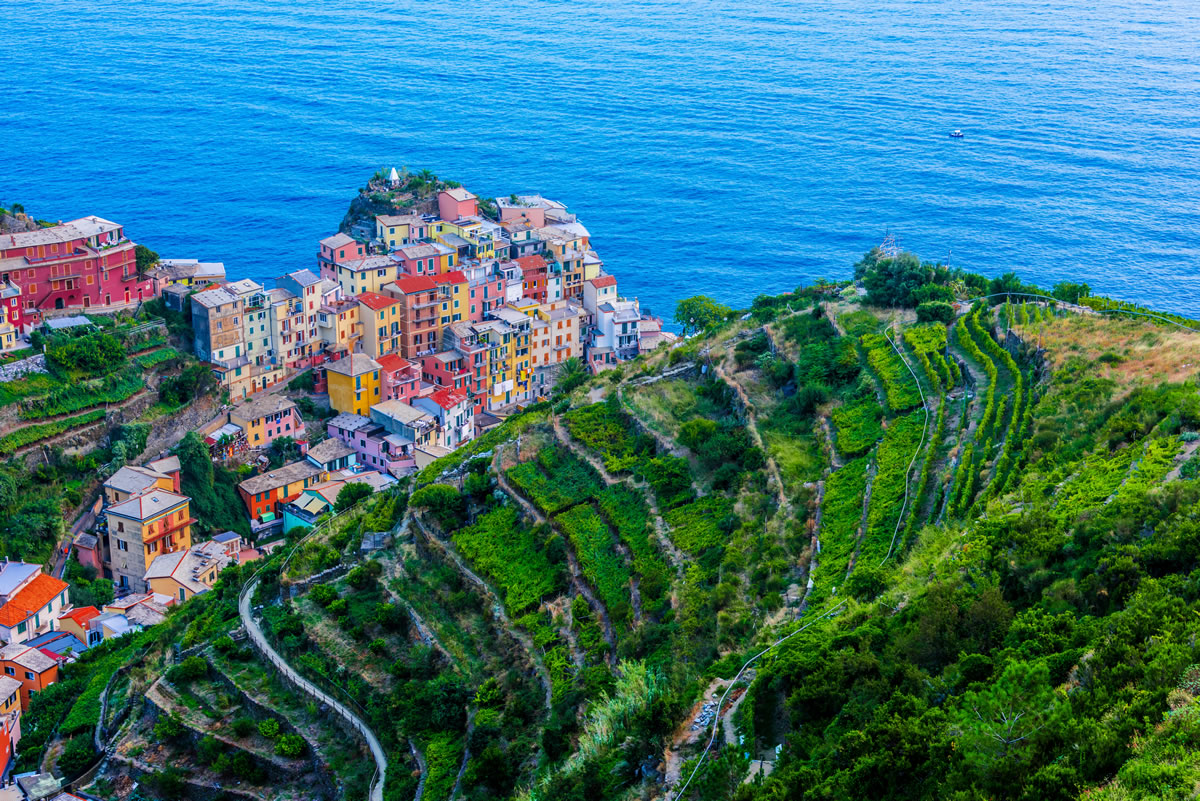 Grown in narrow, steeply terraced vineyards that weave along cliffs jutting out over the Ligurian coast, winemaking in the Cinque Terre is defined as heroic viticulture because of the difficulty to work the rocky, craggy terrain. 
We can arrange a visit to a wine estate with incredible views of the Cinque Terre coastline where you will tour the estate and enjoy a tasting.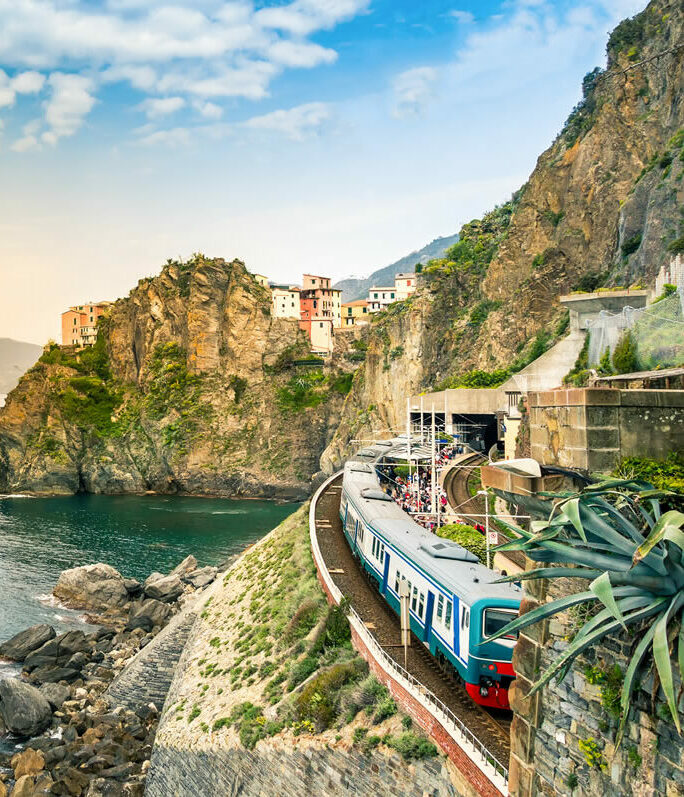 The easiest and fastest way to travel between the villages of the Cinque Terre is by train. 
The Cinque Terre Express trains run along the sea, stopping at all the villages which are just minutes apart. We will provide you with timetables and information on how to get tickets.