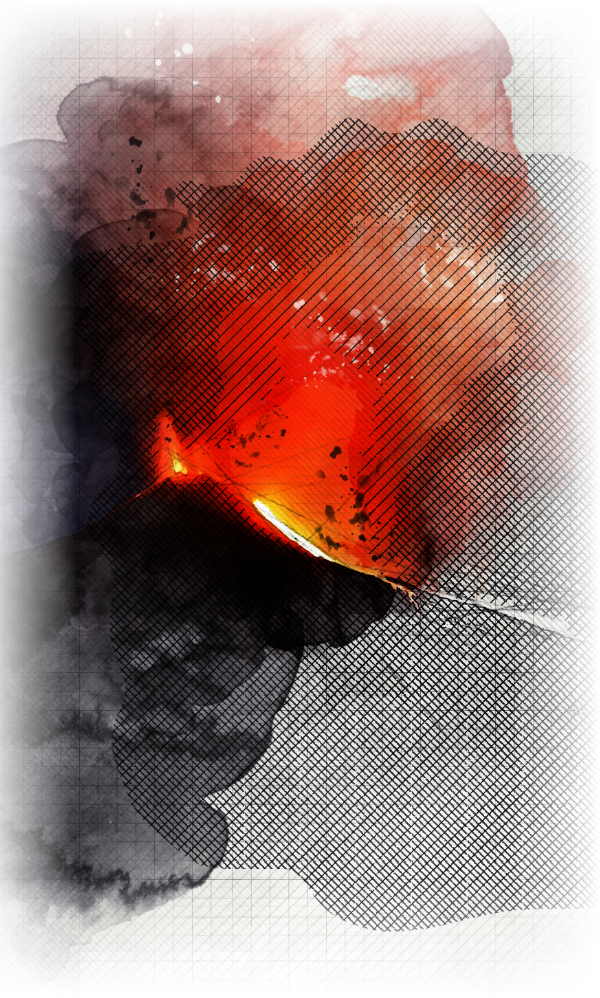 Waking up to a view of ever-puffing Mount Etna is thrilling and soul-stirring. Your luxurious 5-star hotel in the heart of Taormina has one of the best views in Italy, straight onto Europe's largest active volcano. After breakfast on your private terrace you are picked up by your guide, an expert naturalist, for a private off-road excursion to discover breathtakingly beautiful Mount Etna and its endemic flora and fauna, cinder cones and lava caves. In a 4×4 jeep you climb the volcano, taking routes less traveled that offer stunning views and patches of wild nature.
You admire the fascinating landscape and moon-like deserts of the Valle del Bove, the biggest caldera of Mount Etna. Your guide provides you with a hard-hat and headlamp, and you venture inside a lava tube, created by a lava flow which has cooled on the surface, thus forming a solid crust. You emerge from the pitch black of the tunnel into the warm sunlight and walk through some of Etna's more fertile landscapes. Here you stop for a picnic next to an old hut overlooking a valley being grazed by a flock of sheep.
Your picnic features local products that grow from the fertile volcanic ash including peaches, kiwi, oranges, pistachios, almonds and mushrooms. Sheep milk pecorino and ricotta cheese are specialties here thanks to the numerous sheep on the slopes, and the Etna DOC wine is quickly becoming one of the most appreciated in Italy. From there you take an easy hike up some of the craters to admire the otherworldly lunar landscape of black sand, volcanic rocks, and perhaps even oozing lava flows. You are accompanied all morning by a photographer who immortalizes you against the various backdrops created by majestic Mount Etna.
After returning to Taormina for a rest at the beach club of your hotel's sister beachfront property you are taken to a private villa with garden in town where you enjoy a relaxed Sicilian cooking class. The owner shows you around and introduces to you the villa's chef, kitchen and menu of the day. Sparking Sicilian wine is opened in the kitchen with some finger food tastings, then you learn to prepare three typical dishes, which you then enjoy on the panoramic terrace. Your day ends with yet another explosion of emotions as you attend an opera performance in Taormina's glorious Greek theater.
Looking for more sensations?