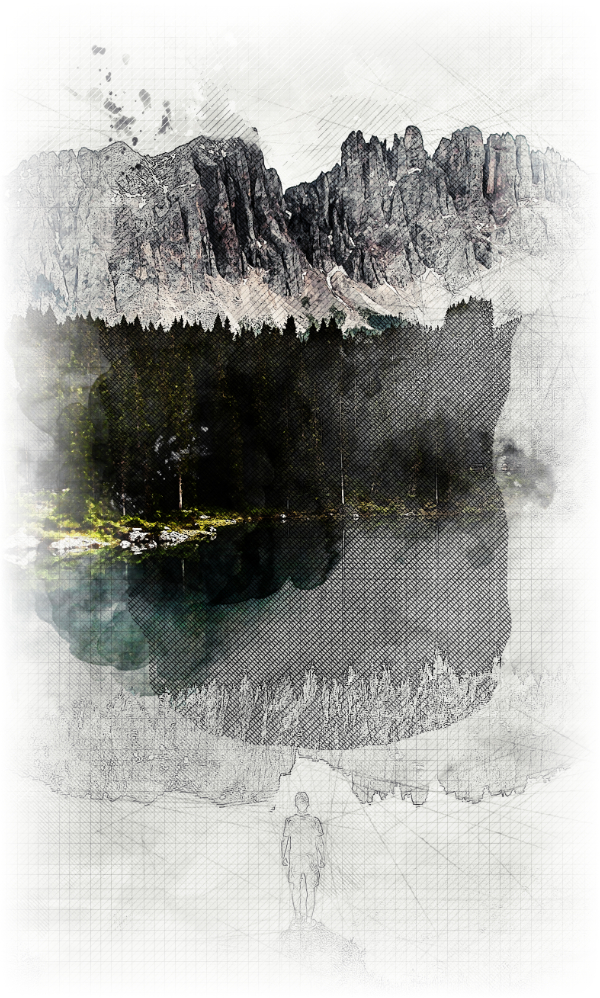 The jagged peaks of the Dolomites are simply sublime from any viewpoint, but from above, their majesty is awe-inspiring. A private 50-minute helicopter tour of the most magnificent parts of this UNESCO World Heritage Site will get your soul soaring. You land on the Pian de Corones, a massif shaped like a bread bun 2275 meters above sea level. This summit is the home to art in various forms, including architecture, photography and cuisine. Mountaineer Reinhold Messner's sixth and final mountain museum, MMM CORONES, is one of the final projects of star architect Zaha Hadid. Its buried concrete forms are architecturally thrilling, and inside there's a touching collection of objects that accompanied some of the world's most accomplished mountaineers.
The LUMEN Museum, housed in a former funicular station, offers the possibility to experience the history of mountain photography as well as displaying the art of mountain-photographers from all over the world. And AlpiNN Food Space & Restaurant is the breathtaking creation of Michelin-starred chef Norbert Niederkofler – a glass box jutting out over the summit with spectacular mountain views, and gourmet seasonal dishes created with sustainable alpine ingredients such as herbs, mushrooms and locally sourced meat and fish.
After a visit to one of the museums and an unforgettable tasting menu at AlpiNN you take the cable car down to the base of the mountain where your driver meets you to take you to Lake Braies (or, if you're an adrenaline junkie, you can drive yourself to the lake on some of Italy's most spectacular mountain roads in the supercar of your choice). One of the area's most picturesque mountain lakes, it captivates with its turquoise-green water and the imposing Seekofel massif (2,810 m) that looms behind it.
There you go for a private boat ride and a walk around the lake. Your driver then takes you to your luxurious accommodation in the woods – a private glass chalet surrounded by nature and with a view of another beautiful mountain lake, Lake Dobbiaco. Relax in your chalet's outdoor hot tub with a glass of local wine, and spend an unforgettable night sleeping under the starry sky in your glass cube.
Looking for more sensations?